Running on innovation?
Are you a Pitt researcher who is interested in innovating and problem-solving in areas of human performance that would be beneficial to sports and athletics organizations?
Pitt Athletics is partnering with the Innovation Institute, Clinical Translation Science Institute, the Office of the Provost and the Office of the Senior Vice Chancellor of Research to promote innovation and commercialization in the area of human performance.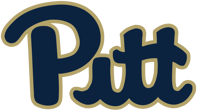 Areas of innovation may include inventions that enhance the performance of players, assist with injury recovery, nutrition and general wellness. A list of specific areas of interest are listed here.
This is a rare opportunity to apply your research to solving problems in the area of human performance AND get funding for prototype development AND work with the Athletics Department to validate your innovation.
Awards
:
1st Place - $80,000 and 4 Pitt football season tickets
2nd Place - $70,000
The awards support prototype development and testing and the opportunity to see your innovation validated among the intended audience (availability may vary across athletic discipline and will need to be arranged with the appropriate individuals).
Eligibility:
All full-time faculty at the Pittsburgh and regional campuses with a primary appointment in an academic department may apply. Part-time faculty and students may apply with the support of a full-time faculty member as the principal investigator. Financial awards will be transferred to a University department account associated with the full-time faculty member.
Proposal Submission
Proposals are due no later than 4 PM on Wednesday, March 14, 2018. Please note that this is the only application deadline and no late submissions will be accepted.
SUBMISSIONS WILL CONTAIN:
Name of principal investigator and all other team members that will be involved with the proposal
Title clearly and succinctly describing the innovation
Abstract of no more than 500 words that summarizes the innovation, explains its relevancy to the proposed problem or area of interest, and outlines a plan for prototype development and validation testing of the innovation in a practical, real-world setting among Pitt athletes.
Budget and justification covering all costs of the project including (where applicable) salaries and wages, equipment, supplies, other/misc.
Invention disclosure # (if one already exists)
It is important that this submission be written in terms such that a non-technical individual can understand the proposed solution and testing plan.
Please note that only responses to the required questions will be reviewed; additional materials and attachments are not permitted.
DEADLINE: Wednesday, March 14, 2018