PDMA Pittsburgh (Pittsburgh's Chapter of the Product Development and Management Association) will help celebrate Pitt and CMU's Global Entrepreneurship Week by running yet another exciting student pitch competition.
Top teams – graduate and undergraduate teams from Pitt, CMU, and for the first time, Duquesne will pitch their innovative ideas to an expert panel of judges to compete for great prizes.
The winning teams of the entire competition will receive prizes as well as access to a variety of resources that are generously donated from local sponsoring companies. Additionally, sponsors will mentor on intellectual property and provide product development and manufacturing advice to help these young entrepreneurs develop their products and services.

Where:
Zoom, please register to receive Zoom info

When: November 10, 2020, 5 -7 p.m.
PDMA 2020 Teams:
Pitt Teams: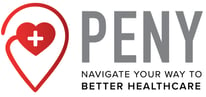 PENY (Anjana Murali & Eva Roy) - The inability to act on real-time negative patient experiences in the hospital leads to worse health outcomes for the patient and lost reimbursement for the hospital. This team's solution is PENY, a real time patient experience feedback platform. Just think about this, real time analysis for real time results.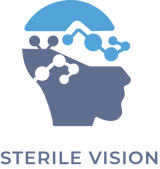 Sterile Vision (Stephen Canton, Dukens LaBaze, & Aaron Dees) - In today's operating room, great variability among procedures and surgeon preferences make tracking of the surgical tools a cumbersome task – leading to lost tools, excessively large trays, workflow inefficiency, and ultimately increased healthcare costs. Sterile Vision offers the solution via the use of computer vision and hands-free tracking to accurately track tools inside and outside the operating room.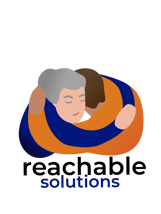 Reachable Solutions (Ravi Gandhi, Grace O'Malley, & Joshua Zito) - Putting on a coat may seem like a simple task, but for the millions of elderly people in the US struggling with limited mobility, it can be an insurmountable challenge. Reachable Solutions is dedicated to giving people their independence back by developing simple, effective solutions to everyday challenges, starting with putting on a coat.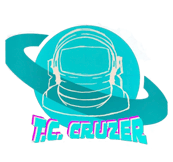 Cruzer (Logan Paul & Dan Giambrone) - Cruzer is a brand new hard seltzer that lets you wind down with a drink without having to worry about the health effects that most alcoholic drinks bring. Our sugar free, electrolyte enhanced formula will let you hydrate while you dehydrate making you feel great after every drink.
CMU Teams:
Bivi (Nadia Susanto) - Bivi is an educational platform where elite university students around the world can mentor and teach younger students niche skill sets not usually taught in a normal classroom environment.

Savor (Connor Colombo) - Savor is making multipurpose robots to bring economies of scale to food automation. Our first robot service makes grab-n-go meals 3x faster than a human at half the cost.
Propheto (Daniel McDade) - Propheto is talent supply re-imagined. We provide business leaders flexible access to the top analytics talent in academia. This isn't a freelancing site or job board; Propheto is a new way to work with the best people and the best companies. Graduate students are able to earn extra money and build a portfolio of real projects while in their academic programs while businesses can finally get answers to their most pressing analytics questions and understand how to grow faster.
UrbaTech (Sreemohan) - UrbaTech designs and builds indoor farming units which are modular and smart. Typical indoor farming systems are bulky and not customizable. Moreover, they do not use sensors and other computer infrastructure to optimize the growth of the plants. Our product has been designed such that it is customizable without incurring additional manufacturing costs and includes a smart system which can improve the overall health of the indoor farm by monitoring the necessary nutrients and other relevant parameters and automating certain tasks.
Duquesne Teams:
Herculian (Clinton O'Shell, Troy Neely, & Kris Fabi) - Herculian is a company that is created to help solve the problem of dog toys being destroyed hours within purchase. The goal is not to create an indestructible dog toy but a "redestructable" dog toy. Simply put, these products will be toys which are MEANT to be destroyed by the dog, but can be "repaired" or "re-stuffed" with reusable materials, allowing one toy to last more than one day.
SmartHouse (Jessica Krut, Sara Khalid, Caitlin O'Hara, & Daniel Adebimpe) - SmartHouse's mission is to merge the real estate buying and selling process, virtually through one software. This software creates online accessibility to communicate the user and other companies that are necessary to close. SmartHouse gives our customers the ability to list, purchase, and maintain complete control of their properties transactions.