Global Entrepreneurship Week is a global movement to inspire people everywhere to unleash their ideas and take the next step in their entrepreneurial journey. Where will this week take you?
Week of Events: November 6-12, 2020
Friday & Saturday, Nov 6 & 7: The Money Table
Monday, Nov 9: An Evening with Ben Weiss
Tuesday, Nov 10: PDMA Competition
Wednesday, Nov 11: Changing the World: Social Innovation Panel
Thursday, Nov 12: Steel City Startups: Pitt x CMU

---
See more GEW events hosted by the Library!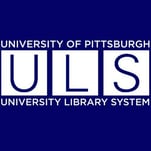 ---

THE MONEY TABLE
Where: Zoom
Startup companies are a dime a dozen. Think you've got what it takes to pick a winner? Introducing The Money Table, the competition where you are the angel investor. Put real Pittsburgh startup companies in your hot seat. As you grill local entrepreneurs, real angel investors assess your investment team in a single elimination tournament. No experience required; we'll give you a crash course in investing prior to the competition. All backgrounds welcome, but you must be a graduate student to participate.
Application deadline is November 4.
Who Should Attend: Graduate Students from Pitt and CMU Only
Please apply to receive Zoom info. We will notify you of acceptance.