Events


---

Friday & Saturday, November 10 & 11, 2017
The Money Table Graduate investor competition with CMU


Startup companies are a dime a dozen. Think you've got what it takes to pick a winner? Introducing The Money Table, the competition where you are the angel investor. Put real Pittsburgh startup companies in your hot seat. As you grill local entrepreneurs, real angel investors assess your investment team in a single elimination tournament. No experience required; we'll give you a crash course in investing prior to the competition. All backgrounds welcome, but you must be a graduate student.
Application Deadline is November 3, 11:59 p.m.


Graduate Students : Click to apply.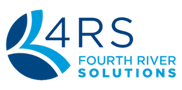 ---
Monday, November 13, 2017


Join us as we kick-off Global Entrepreneurship Week here at the University of Pittsburgh! This event will feature a networking reception along with 4 speakers sharing their views on Innovation and Entrepreneurship and the changing landscape here in Pittsburgh and beyond in TedX Style presentations.

Speakers: COMING SOON!

Who: All students interested in Innovation and Entrepreneurship

When:

6:15 p.m. Check In opens
6:20 p.m. General Networking Reception
6:45 p.m. 4x4 Tedx talks begin (4 talks of 15 minutes)
7:45 p.m. Q&A
8:00 p.m. Event ends
Where: Alumni Hall Connolly Ballroom
How:

---
Tuesday, November 14

Entrepreneurial Student/Alumni Luncheon

Register now for this exclusive opportunity to network 1:1 with alumni who share a passion for Innovation and Entrepreneurship! Network over lunch with distinguished alumni and hear from our keynote speaker, a Pitt Alum and local start-up founder, Noah Synder from Interphase Materials.

Due to limited space, registration for this event will only be allowed on a first come, first serve basis. For students, you will receive an email confirmation confirming your place at the luncheon.


How:
Student Registration

Alumni Registration
---
Wednesday, November 15
Social Innovation Panel and Networking Reception
Pittsburgh Good Neighbors: Entrepreneurs who are changing our region and world!


What: Social Innovation Panel and Networking Reception: Pittsburgh's Good Neighbors: Entrepreneurs who are changing our region and the world!
When: Wednesday, November 15th
Time: 6:00 - 8:00 PM


Doors Open: 5:45 p.m.
Panel: 6-7 p.m., William Pitt Union Ballroom
Reception: 7-8 p.m., William Pitt Union
Where: William Pitt Union Ballroom
A fireside chat with Thread International, Rorus, 412 Food Rescue and Eco-Soap Bank
Dessert and Networking reception to follow.
Join us for a conversation with four Pittsburgh mission-driven enterprises as they talk with us about their journey from inspiration to impact, the lessons they've learned along the way, and what's next on their horizon.
This event is open to anyone interested learning more about taking entrepreneurial action to help solve local, regional, national or global challenges. Following the conversation, stick around for dessert and mingling with others in our region's social innovation and impact ecosystem.


Student Registration

Alumni Registration


---

Thursday, November 16
Start-Up Job Fair



Do you want to be a part of something from the ground up? Interested in working for a start-up?



Attend the Start-Up Job Fair to network with over 30 Pittsburgh startups looking to hire full-time, part-time, interns, and paid/unpaid positions in sales, marketing, operations, IT, engineering, and more.

This annual event is presented by Project Olympus and the Pittsburgh Tech Meetup and co-sponsored by Pittsburgh Tech Meetup and the University of Pittsburgh Innovation Institute.

What: Innovation Week Start-Up Job Fair

When: Thursday, November 16th 2017

Time: 4:00 -7:00PM

Where: Carnegie Mellon University, Newell Simon Hall

Check Back soon for a list of company attendees!



How: Open to all. Registration is requested, but not required.
---
Friday, November 17


Start-Up Panther Shadows
Register now for this exclusive opportunity to visit with 2 awesome start-ups right here in Pittsburgh! Hear from members of their teams about life in a start-up and what it takes to succeed in an innovation and entrepreneurial environment! Lunch will be provided! Space is limited, so register now.
Registration is required to attend this event. Transportation will be provided.
When: Friday, November 17th
Student Meeting Time: 8:30AM
Event Time: 9:00AM - 3:00PM (lunch will be provided)
Attire: Business Casual
Transportation: Transportation will be provided to and from the visit.
Locations:

Stop 1- ALung
Stop 2- Coming Soon!


ALung Technologies, Inc. is a privately-held Pittsburgh-based developer and manufacturer of innovative lung assist devices. Founded in 1997 as a spin-out of the University of Pittsburgh, ALung has developed the Hemolung RAS as a dialysis-like alternative or supplement to mechanical ventilation. The Hemolung RAS has been approved outside of the United States since 2013 and is commercially available in major European markets. In September 2017, ALung received IDE Approval to conduct a pivotal clinical trial of the Hemolung RAS for the US Market.
How: Students click here to"Join Event" and register now!
Closing Event - PDMA Competition/Audition

PDMA Pittsburgh will help celebrate Pitt and CMU's Global Entrepreneurship Week by sponsoring an exciting student pitch competition.

On November 17th, eight teams – four graduate and four undergraduate teams from Pitt and CMU – will have 90 seconds to pitch their innovative ideas to an expert panel of judges to compete for great prizes. The winning teams will receive cash prizes as well as access to a variety of resources which are generously donated from local sponsoring companies. From mentoring on Intellectual Property (IP) to providing product development and manufacturing advice, the sponsors will be focused on helping these young entrepreneurs develop their products and services.

Join us to experience the energy and creativity of Pittsburgh's future innovators and entrepreneurs.



Time: 5:00 - 7:00 PM

Where: University of Pittsburgh, William Pitt Union, Lower Lounge

How: Click to register to attend the event!

(Registration to see the teams compete is open to everyone.)

*Sponsored by the Product Development Management Association (PDMA)





---